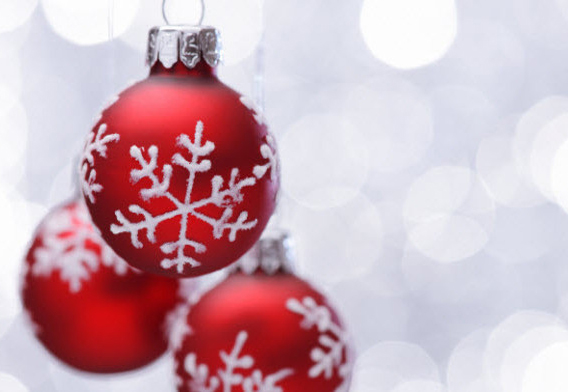 When you're in the jingle-making business like us, you really appreciate the holidays because it's the only season of the year that has it's own never ending Pandora station. There's radio stations that only play holiday music 24/7 for 3 months. You hear "Santa Claus is Comin' to Town" on your parent's record player. Jingle bells dominate TV commercials. You even hear Christmas classics on the grocery store speaker system while picking up some egg nog. Mmm, egg nog.
Luckily, we enjoy a good holiday jingle. There's a million to choose from, but we narrowed our list down to our favorite 9 holiday jingles. Because we're feeling extra generous, we threw in 3 holiday songs at the bottom that get us feelin' festive.
Happy holidays!
1) Pampers – Silent Night
It's a simple but impactful concept– show a bunch of babies sleeping peacefully with a well-sung version of Silent Night that plays for 30 seconds.
Every parent watching this is having flashbacks to all those sleepless, grey hair inducing nights. Side note: This doubles a lullaby to help your restless baby fall sleep.
2) Hershey's Chocolate Christmas – I Melt with You
In just 18 seconds, Hershey's transformed Modern English's "I Melt With You" into a Christmas carol sung by a family of chocolate people. Very creative, but kinda dark (I picture them melting like a snowman in the sun).
3) SING – Holiday Trailer
We're really excited to see this animated movie and we don't even know the plot. All we know is there's a pig in sparkly pants (check) and 90s' dance song covers (check, check, check).
4) Amazon Holiday Commercial – The Toy Song
Honestly, we just discovered this gem on YouTube. It's so cheesy (in a good way), we just had to share.
5) NBA Superstars – Jingle Hoops
Derrick Rose, Kevin Durant, Steph Curry, James Harden and Steve Nash use their 3 point skills to create a baller version of Jingle Bells. I'm betting that everyone except for people in Oklahoma City and ex-Durant fans are enjoying this right now.
6) Spike TV – Star Wars Holiday Marathon
This just seemed appropriate given the recent release of Rogue One. Absolutely hilarious.
7) Hershey's – Holiday Kisses Commercial
This is the second time Hershey's enters our list! This is arguably one of the best holiday ads of all time. It brings us back to our middle school days when we forced to play the handbells in music class.
8) Kmart Christmas Commercial – Show Your Joe Boxer
Well, this takes playing the handbells to a whole new level. You might not know whether or not Kmart still exists, but you'll definitely remember this modern holiday classic. It was last year's most talked about holiday ad, especially among women. You'll see why.
9) Coca-Cola Christmas – Classic 50s' TV Commercial
You can't make a list about holiday jingles without throwing in at least one 1950's black-and-white ad. Skip to the middle for a wholesome sounding jingle you're probably expecting.
BONUS: Bing Crosby – Mele Kalikimaka (Hawaiian Christmas Song)
I bought a ukulele because of this song. It's a hit at family get togethers.
11) BONUS: José Feliciano – Feliz Navidad
Many have tried to cover this song, but few have matched the original Feliz Navidad by José.
12) BONUS: The Beach Boys – Little Saint Nick
The Beach Boys weren't the best lyricists, but they definitely knew how to string together a catchy tune. Their holiday track "Little Saint Nick" is a refreshing addition to your Christmas playlist.
What are YOUR favorite holiday jingles?
While all of these great jingles are shown with a video, they all have one thing in common – great, catchy tunes! While customers may not remember what happened in the video, they'll surely be singing that memorable tune for the rest of the year. Each of these jingles work perfectly for radio and television—a double threat! Give us a call to start your very own catchy radio jingle.