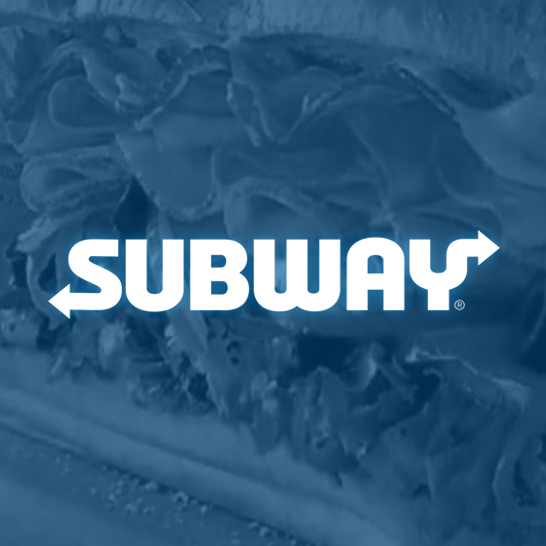 Subway Jingles Were A Hit!
Challenge: Subway was looking for a fun way to promote their new meals of the day into a short and memorable jingle in just 15 seconds. They wanted to infuse the piece with elements of the classic "Happy Days" theme, but with a modern twist. When you add in incorporating their name, easy to swap price points, and a slogan into the production, you're left with quite a time crunch.
Solution: A good throwback jingle is always a blast to produce! In collaboration with Benedict Advertising, we began by analyzing elements of the classic "Happy Days" piece and then mixing it with a punk-rock style to give it the flair that Subway is known for. From there, we tweaked the lyrics and melody to fit. In the end, we concocted the perfect blend while still incorporating all the essentials.
Client Testimonial: "We have been very happy with the work that the team at Push Button Productions has provided to our clients. The results have been well received by our clients' customers and have led to higher sales and awareness for their brands. The entire approach that Push Button takes is why we continue to come back with projects to them – great dedication, constantly evolving and improving their skills and delivery of a great product." -Michael Benedict, President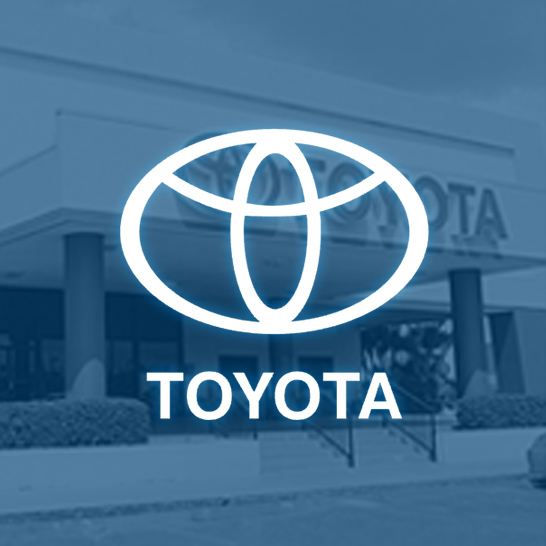 Courtesy Toyota Radio Ads Were A Hit!
Challenge: Courtesy Toyota came to us with a request for a memorable jingle with a medium pace, awesome guitar riffs, and plenty of "Oh-oh's." They wanted to focus on their extensive selection of vehicles, great low prices and quality customer service. But most of all, they wanted to stand out as a dealership that consumers can trust to be the best place for purchasing a new or used car.
Solution: We put our minds to work and enlisted the help of our composers to create an original music piece. The lyrics mention Courtesy's name at the beginning of each line to drive home brand recognition and top of mind awareness while highlighting their selling points. The music has a soft indie rock feel that's targeted to a broad segment of the population—anyone who can buy a car!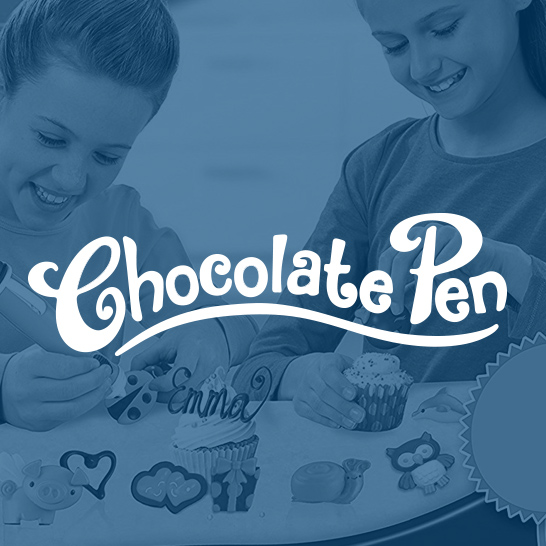 Chocolate Pen's Audio Logo Was A Hit!
Challenge: A pen that writes in chocolate? From now on, this is all we'll use at the office. This magical and delicious kid's toy dispenses liquid chocolate that hardens at room temperature, allowing you to draw shapes and literally eat your words. When they came to us for audio branding, they were looking for a fun pop sound with catchy lyrics for a television spot.
Solution: Channeling our inner Katy Perry pop diva selves, we composed custom music and lyrics that would appeal to a younger, female demographic. We kept the lyrics simple and repetitive, driving home the message that drawing things can be chocolatey fun. The custom music we developed was super upbeat and happy with a girl pop vibe.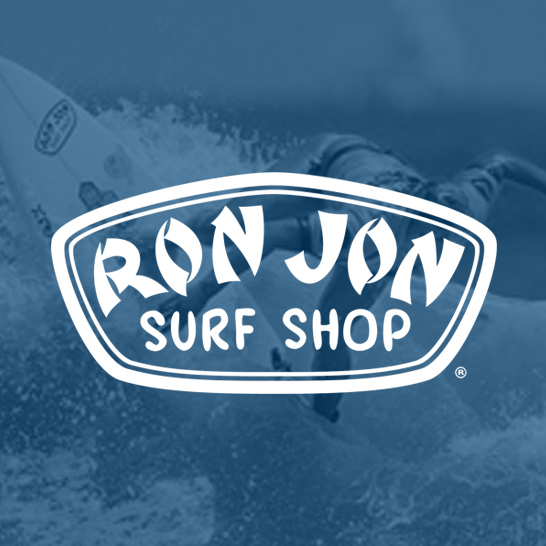 Ron Jon TV Audio / Narrations Were A Hit!
Challenge: Everyone's favorite heritage beach brand (especially if you grew up in Florida) wanted something better than a stock music track for their TV spots. Ron Jon was looking for some rockin' beach bum jams for their TV audio. They wanted to express that Ron Jon is a brand focused on playing beach volleyball with friends, digging your toes in the sand and soaking up vitamin D. They had a piece of stock music they kinda sorta liked, but it needed something more.
Solution: We cranked up the surf wagon, put our wayfarers on and cruised to the beach. (Hey, we needed to do some 'market research, alright?) We composed some gnarly custom tunes that would appeal to their target demographic of wave catchers, Frisbee throwers, seashell pickers and bonfire gatherers. We mixed the sound of ocean waves with rockin' guitar riffs and drums. We kept the lyrics simple, focused on having fun at the beach and chillaxin' with friends in the sun to stay true to the Ron Jon brand.